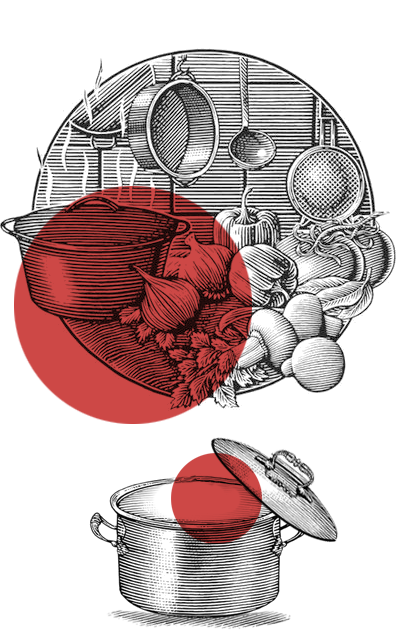 Pietro
Ragazzo vesuviano dal sorriso aperto e spontaneo, si è formato alla corte di "mostri sacri" della cucina internazionale, quali Alain Ducasse e Gualtiero Marchesi. Dopo alcune
prestigiose esperienze in Italia, Francia, Svizzera e negli Emirati Arabi al "Burj al-Arab" (uno degli hotel più lussuosi al mondo), nel 2005 torna in Campania per aprire il suo ristorante: "Era Ora".
L'asso nella manica di questo giovane "cuoco contadino" è la grande tecnica acquisita
applicata ai prodotti della sua terra.
Pietro
A young man who hails from near the Vesuvius, with a spontaneous and wide smile who learned his trade at the court of the "sacred cows" of international cuisine such as Ducasse and Marchesi. After a number of prestigious experiences in Italy, France, Switzerland and in Burj al-Arab hotel in the United Arab Emirates (one of the most luxurious of the world), in 2005 he has found his way back to the Campania region to open his own restaurant, "Era Ora" ("It was about time").
The ace up the sleeve of this young "farmer cook" is the great technique applied to the produce of his land.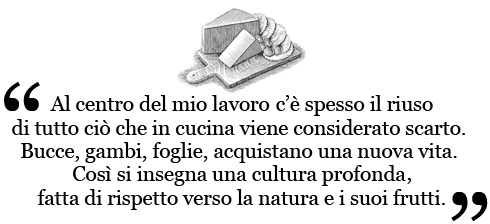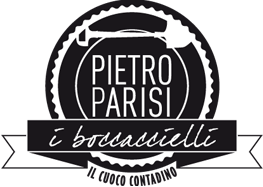 i boccaccielli
These are specialties representing the culinary tradition of the Campania region, offered in single portions in glass jars. Boccaccielli turn food into a discovery, a surprise. These are simple dishes that are vacuum cooked in steam. Ingredients are strictly seasonal and local, with no carbon footprint. They are able to combine style and practicality into some sort of very creative finger food from the Campania region.
They are nothing less than little big traditional flavours.
To be enjoyed everywhere.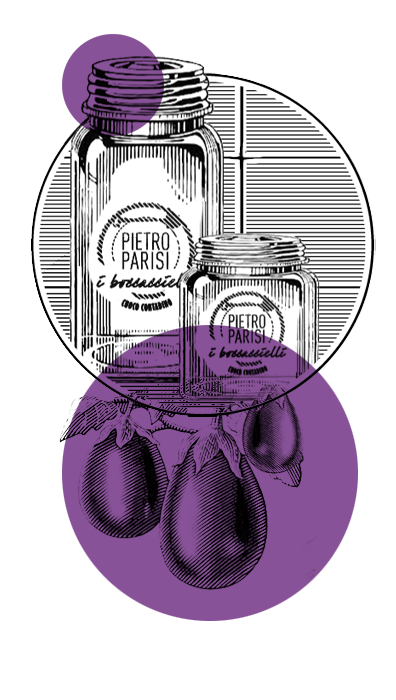 I boccaccielli
Specialità della tradizione gastronomica campana in vasetti monoporzione in vetro, con i boccaccielli il cibo si fa scoperta, sorpresa. Piatti semplici, cotti sottovuoto al vapore,
rigorosamente stagionali, naturalmente a km zero, capaci di coniugare gusto e praticità in una – molto creativa – forma di finger food campano.
Piccoli grandi sapori della tradizione.
Da gustare ovunque.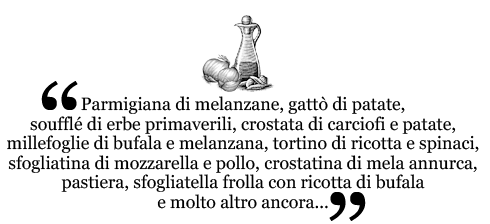 Inserite qui il contenuto per class "clear_float"


I Volti
Ciò che rende Pietro davvero speciale è la ricerca dei prodotti di stagione, che seleziona personalmente dai suoi amici contadini, cercando di sostenere lavoratori e prodotti locali. L'obiettivo di Pietro è eliminare dalle cucine i grandi selezionato ri e farvi rientrare i piccoli produttori del territorio, dare luce ai sacrifici di questi uomini e queste donne, diffondere la conoscenza di metodi sani di produzione, trasformazione e lavorazione del cibo, facendo riemergere le buone tradizioni che non dovrebbero mai essere privilegio per pochi. Per Pietro cucinare è cultura e non solo manualità e il rapporto con i contadini, la possibilità di osservare i loro volti, è un sostegno prezioso nella sua ricerca di nuove strade da percorrere.
faces
What really makes Pietro special is his search for seasonal products, which he personally selects from his farming friends, in the quest to support local workers and products.
Pietro aims to remove the large distributors from his kitchen, and to replace them with small, local farmers, in order to shine a light on the sacrifices made by these men and women. He wants to raise awareness of healthy ways to produce and process food, by bringing back the good traditions that should never be a privilege for the few.
As Pietro says, "cooking is culture, not just manual labour"; his relationship with the farmers, the chance to see their faces, is a valuable input in his path-finding search.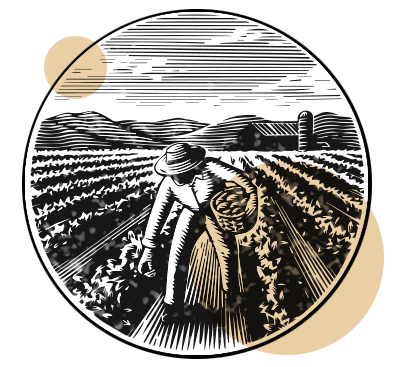 Inserite qui il contenuto per class "clear_float"



































Inserite qui il contenuto per class "clear_float"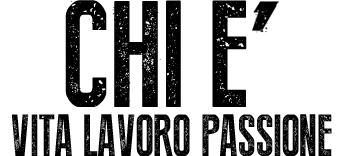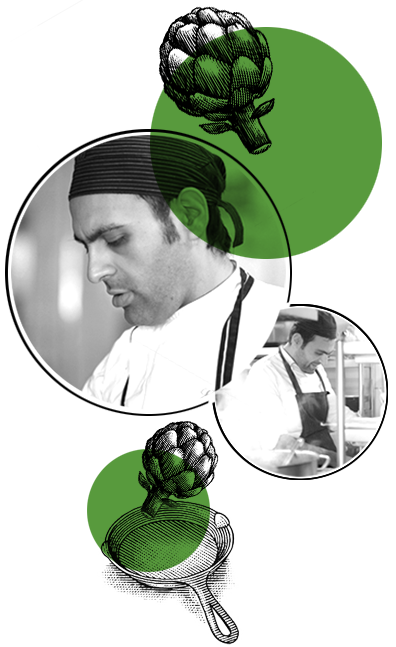 Pietro, ragazzo vesuviano
Pietro è appassionato di sapori e profumi legati alla sua infanzia. Il sapore e il profumo del ragù della nonna Nannina, che alla domenica avvolgeva la sua casa fin dal primo mattino delle polpette al sugo di pomodoro San Marzano, delle candele spezzate in salsa di "genovese", ottenuta con purea di cipolla bianca e carne di vitello stufata. Al centro della sua cucina spesso c'è il riutilizzo di tutto ciò che normalmente viene considerato scarto. A bucce, gambi, foglie
Pietro dà una nuova vita. "Per educazione e scuola – ama ripetere – sono contrario a qualsiasi
spreco, perché spesso è nelle parti meni nobili che si celano i sapori veri."
Pietro, the lad from Mount Vesuvius
Pietro is passionate about juggling flavours and fragrances connected to his childhood. The smell of his grandma Nannina's ragù, which on Sundays filled his house right from seven in the morning; the meatballs in a sauce of San Marzano tomatoes, not to mention the pasta shapes called "candele spezzate" (literally: broken candles) in a genovese sauce, obtained with white onion puree and stewed veal. Core to his cooking is often the re-use of what is normally considered waste. Peels, stems, leaves are given a new lease of life by Pietro.
"By upbringing and education I am opposed to any waste, because it is often in the less noble parts that the true flavours hide."
Inserite qui il contenuto per class "clear_float"

Il ristorante
Dal 2005 Pietro Parisi gestisce il suo ristorante-laboratorio del gusto "Era Ora", con l'obiettivo di inserire il suo territorio negli itinerari della buona tavola.
170 posti a sedere a Palma Campania, poco distante da Napoli, in un'area che, prima di allora, era tagliata fuori dal circuito della buona cucina.
Oggi "Era Ora" serve in media 150 coperti al giorno, 6.000 al mese proponendo una cucina tradizionale e contemporanea al tempo stesso, in cui la creazione da prodotto poveri
"a km zero" e la rivalutazione dei materiali spesso considerati di scarto danno vita a un'emozione unica di sapori e profumi.
the restaurant
Pietro Parisi has been running his restaurant-taste laboratory "Era Ora" since 2005, aiming to add his land to the map of good food.
170 seats in Palma Campania, not far from Naples, an area previously cut off from the circuit of good food.
Nowadays, "Era Ora" serves on average 150 meals a day, 6,000 meals a month; it offers traditional and contemporary cuisine at the same time. The creations based on "poor" products with zero carbon footprint and on the use of material often considered to be waste offer a unique experience of flavours and fragrances.